Salzburger Nockerl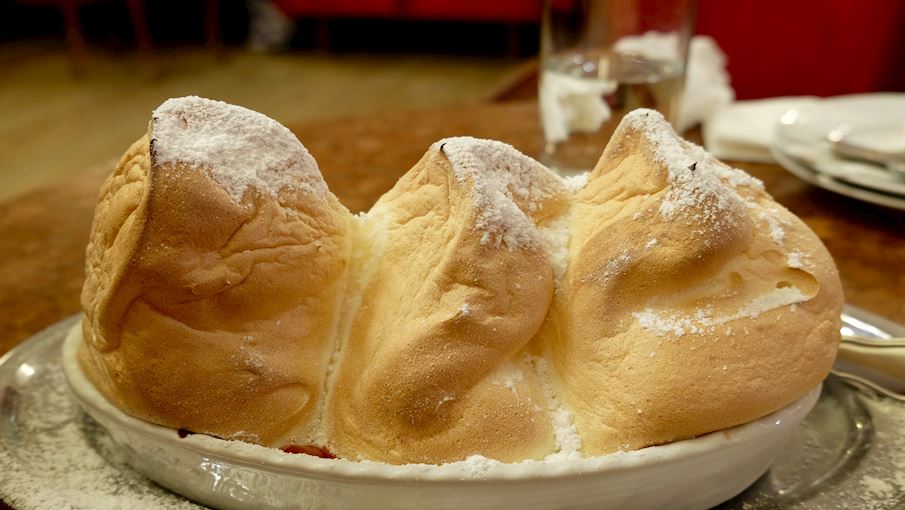 Salzburger nockerl are light and delicate vanilla-flavored dumplings which are, due to the method of preparation, often labeled as a soufflé. As the name implies, the dish was invented in Salzburg in the 17th century, and as an ode to its place of origin, when preparing these sweet treats, the airy mass is arranged on a baking tray in three mounds, representing the three hills that surround the city.

The dish is always served warm, either as a dessert or a main dish, and it is traditionally dusted with powdered sugar and paired with various fruit sauces.
Topfenstrudel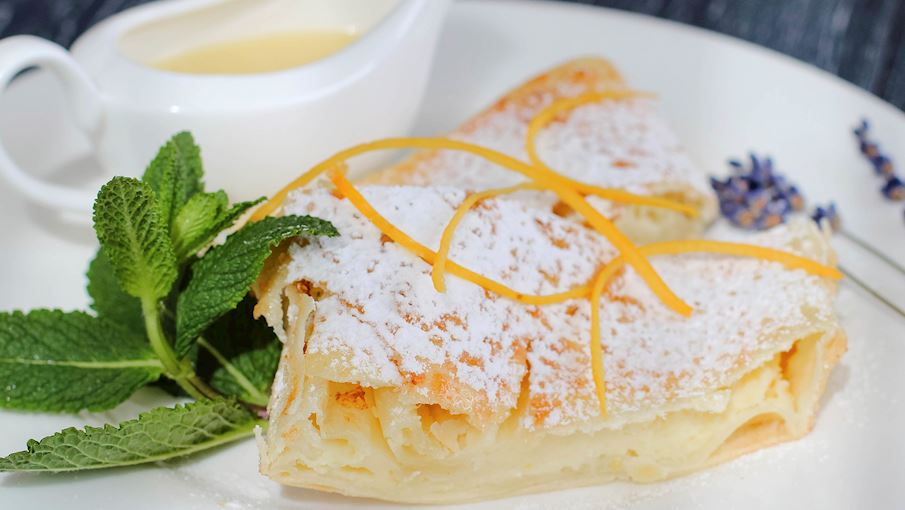 Austrian cuisine prides in their old traditional pastry desserts, and the delicate strudels are surely the most popular variety. Even though it is not as famous as the apple filled version, topfenstrudel is regarded as one of Austria's favorites.
Made with soft, mildly sweetened quark cheese which is folded with the elastic and almost see-through dough or puff pastry, the strudel is baked until a crispy golden crust is formed on top. Raisins, apricots, and peaches are occasionally added to the quark cheese mixture, which is gently spiced with vanilla or lemon.
Even though they are most commonly associated with Austria, topfenstrudel, and all other strudel varieties, are eaten throughout the former Austro-Hungarian Empire. Their origins are believed to be in the Ottoman Empire, whose culinary influence spread across the Balkans, and Hungary, before finally reaching Vienna.

The topfenstrudel can be found everywhere in Austria, served in both traditional and modern restaurants, as well as in classic Austrian patisseries. Commonly, a slice of warm topfenstrudel is paired with a sweet vanilla sauce or fresh fruit on the side.
Linzer Torte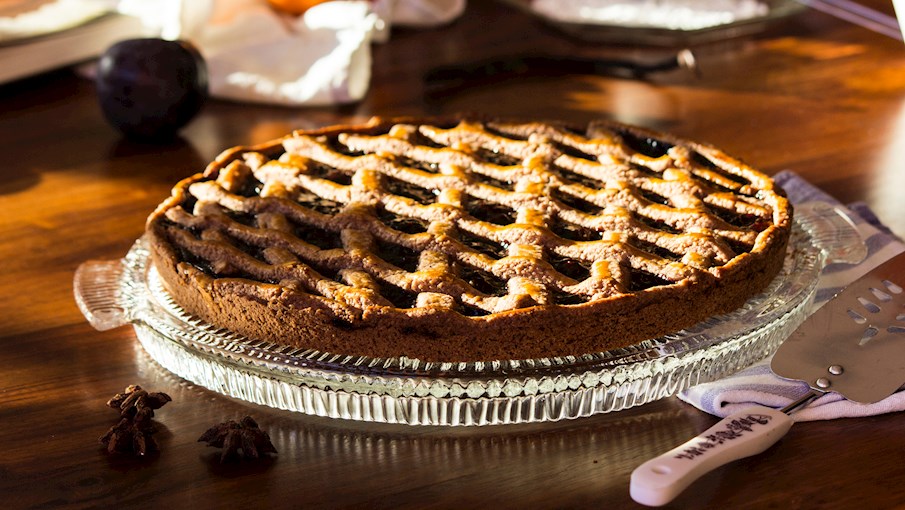 Named after the Austrian city of Linz, Linzertorte is considered to be the oldest cake in the world. It is a short cake with a crumbly, buttery pastry shell that is accentuated by lemon juice, cinnamon, and either almonds, walnuts, or hazelnuts.
This sweet delicacy is ideally filled with redcurrant jam, but it can be replaced by raspberry or apricot jam. On the top of the cake is a lattice crust, carefully arranged in a criss-cross design, giving it a unique visual appearance. The cake can be traced back to 1696, according to Jindrak, an Austrian confectioner famous for their Linzertorte, but whoever named the recipe or invented the cake will remain a mystery.

Today, the famous cake is a true Austrian holiday classic, often consumed at Christmas, when it's ideally served warm, accompanied by a big dollop of whipped cream, and dusted with some confectioners' sugar on top.
Vanillekipferl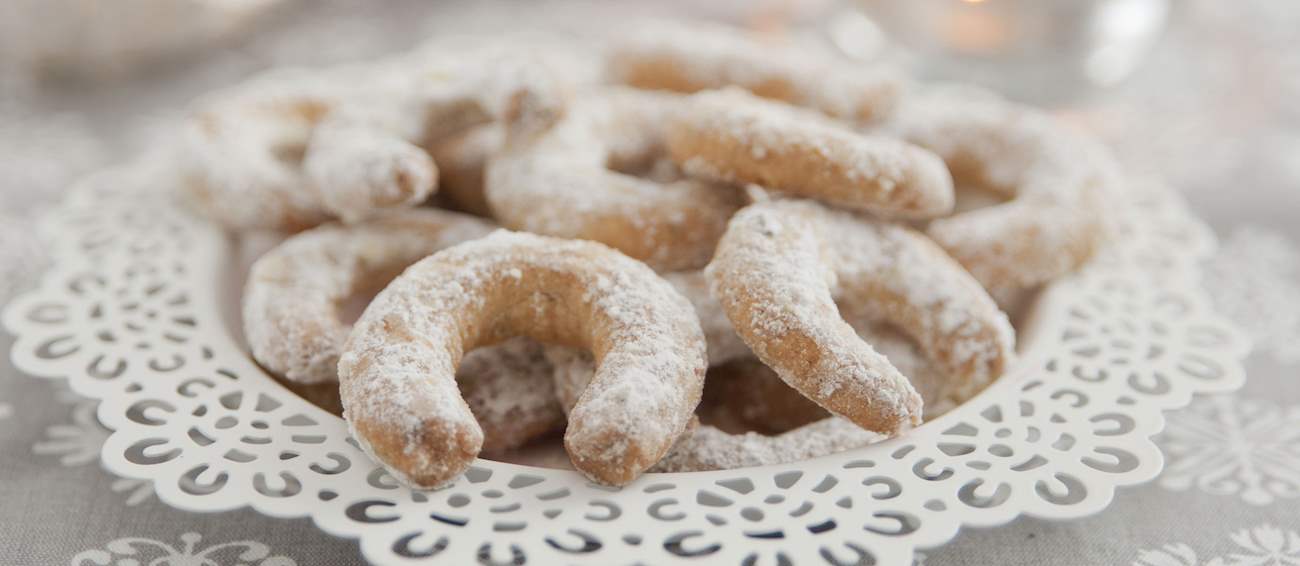 Commonly found throughout Austria, Hungary, and Germany, vanillekipferl are traditional, sweet, crescent-shaped cookies consisting of flour, sugar, butter, and vanilla. The cookies often contain ground nuts such as hazelnuts, almonds, or walnuts.
According to a popular theory, the cookies were invented in the days of the Austro-Hungarian Empire. When the empire's army defeated the Turkish army at Vienna in 1683, the city's bakers celebrated the victory by shaping the kipferls into crescents – mimicking the characteristical shape found on the Turkish flag.

Today, vanillekipferl are especially popular around Christmastime, when they are dusted with powdered sugar or dipped in chocolate.
Mozartkugel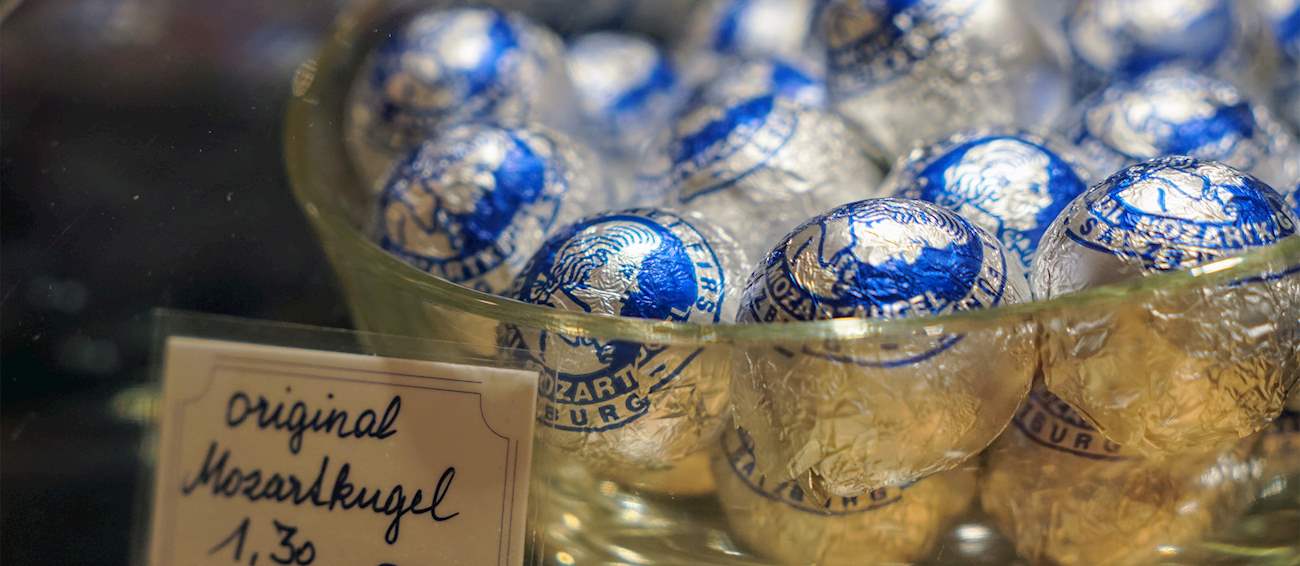 The story of Mozartkugel began in 1890 when the confectioner Paul Fürst decided to commemorate Wolfgang Mozart, also a Salzburg native, by creating a praline in his honor. He started with a pistachio-flavored marzipan ball which was coated in nougat and finished off with a layer of bitter dark chocolate.

The process was done with the help of a stick, which resulted in a tiny hole in the middle that was additionally filled with chocolate. The creation became an instant success, and since Fürst did not patent the praline, many similar products appeared on the market, including the perfectly round Mirabell version.
Krapfen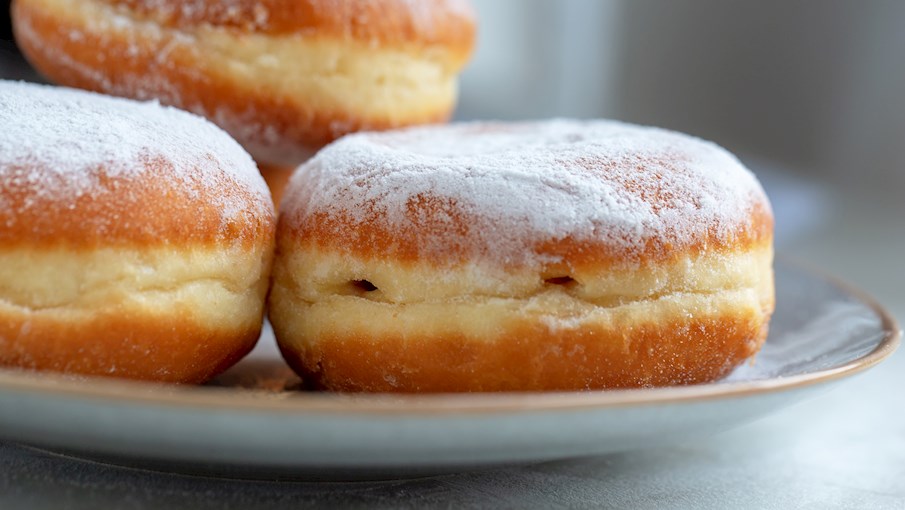 Krapfen was probably the first European-style doughnut to appear, followed by similar varieties in other countries. These pastries are traditionally prepared with leavened dough that is deep-fried until golden and crispy on the outside, while they remain soft, light, and airy on the inside.

Though krapfen can be prepared plain, they are most often filled or topped with jams, and vanilla or chocolate custards, while the top is usually dusted with powdered sugar or drizzled with chocolate. The origin of the word krapfen dates back to 9th century, and the recipes in German can be found as early as the 14th century.